MIKE AS OTHERS SEE HIM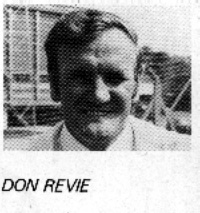 Mike Channon has been with me for International matches for eighteen months now, and he is a very dedicated professional. No one has ever doubted his tremendous ability, terrific acceleration off the mark and his great talent for scoring goals, but the greatest thing about Mike Channon, as far as I am concerned, is the tremendous schoolboy enthusiasm he still retains for the game. He has never altered in this respect, although he has been a top name in English football for many years.



I hope he has a bumper testimonial, as no one deserves it more.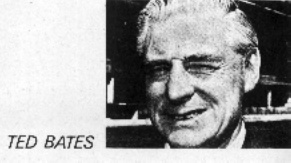 Mike Channons name is now one of the most acclaimed in British Football and it has given me a great deal of pleasure over the past decade to see him develop in the Red and White colours he has graced so well to his present stature.
A player's player, with that little extra magic that makes him different from the rest. He is without doubt one of the best counter attacking players in the world today and no one has been more single minded and dedicated to the cause of Southampton Football Club through the years. He has always been a credit to the game of football both for club and country.


Tonight is his night and the chance for all followers to pay tribute to a really super Saint.
Mike Channon in my opinion cannot possibly qualify for the modern title 'Superstar' because it is usually synonomous with a person at the top of his profession who is aware of the fact and makes sure everyone else about him realises too. Superstars are usually arrogant to the point of being boring- they play to an audience and off the stage decry them- Mike Channon never does- his strength are those of a youngster lacing up his first pair of football boots- he loves to play football- he still dreams of winning cup ties and scoring in the last minute for England at Wembley. The fact is of course he does all of these things and still remains fresh and honest. His approach to the game is single minded to win for club and country and do it right. He is a player's player and a manager's bonus. Personally he gives me more pleasure than heartache- I would pay money to see him perform- so elegant- he is not a superstar-


He is better than that.